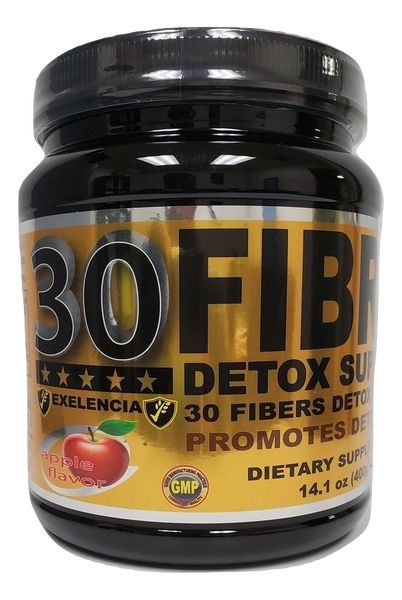 30 Fibras Super Max
30 Fibras Super Max
400 gr
Promotes Detoxification and cleansing.
Try our new Fiber made with 30 different ingredients that will make you fall in love with he results you'll see!!!
Ingredients:
Senna

Psyllium

Flaxseed

Prune

Apple Fiber

Blue BErry

Red Raspberry

Blackberry

Peppermint LEaves

Aloe VEra

Artichoke

Spirulina

Cranberry

Acai

Acerola

Turmeric

Chamomile

+ more
†This statement has not been evaluated by the Food and Drug Administration. This product is not intended to diagnose, treat, cure, or prevent any disease.

Reviews